The 2018-19 New Membership Class proudly presents its community service/fundraising project, Defense Divas.  The event, scheduled to take place on Saturday, October 13, 10 a.m. to noon, at Snap Fitness in Pueblo West, is a women's self-defense training and educational workshop designed to empower women in our community, while also fundraising money for the YWCA Family Crisis Shelter in downtown Pueblo.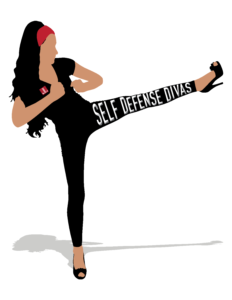 The event was created in direct response to the increase of domestic violence and assault on women that often coincides with the increase of substance and drug abuse in a community.  The Junior League of Pueblo has a long-standing relationship with the YWCA, which provides safe shelter for women and children and outreach events to educate the community about domestic violence.  The event will be provided at a very minimal cost of $5 per woman. To register, click the link below. The space permits a total of 50 participants, so reserve your spot today!
Thank you to Snap Fitness, our venue sponsor, and featured trainers, Noble Tiger Kung Fu.
If you'd like to help us educate the community and empower women, please consider signing on as a Defense Divas Sponsor.  As a Junior League Sponsor, your business will be advertised to 16,000 plus women in our social media and direct marketing outreach campaign.  To learn more, view Sponsor Packet below.
Thank you for your support!
–  Your 2018-19 Junior League of Pueblo, New Member Class