Kourtney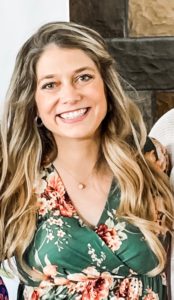 Kourtney is a native Texan who moved to Pueblo for her Internal Medicine Residency. She's married to the happiest, most supportive guy and has the best step son anyone could ask for! When she's not working she is either busy with various outdoor activities or cooking a new dish at home. "I look forward to contributing to the progression of this beautiful town".
Jamie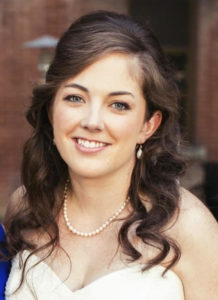 Jamie is a Colorado Springs native but has been living in the Midwest for the last 13 years (Omaha to Milwaukee to Kansas City). She has been married to her husband Kris for 4 years  and they have a 2 year old daughter, Olivia. Kris accepted a job offer in Pueblo and they were excited to return to Colorado and be closer to some family as well. Jamie attended Creighton University in Omaha, Nebraska where she received a Bachelor's Degree in Health Administration & Policy as well as a Bachelor of Science in Nursing. Prior to their move, she had worked on a general surgical floor, an intensive care unit, and most recently, in the Quality & Safety department. She's planning to enjoy a few months at home with my daughter before looking for a part-time nursing job. In her free time, she love's to read, run, visit craft breweries with her husband, and…cross stitch! "I am excited to explore the Pueblo area and get involved with the community here".
Emily
Emily was born and raised in NJ on a small horse farm; however, she went to school in Chicago. she has a BA in Statistics from the University of Chicago and an MS in Environmental Engineering from Northwestern University. While she was at the University of Chicago she was a member of the varsity swim team and captain my senior year. She moved to Colorado two years ago, spending one year in Denver and ultimately moving to Pueblo in August of 2018 when she accepted a position as Water Resources Engineer for Pueblo Water. She currently live in Beulah with her boyfriend, Matt, their two dogs and two cats. They love mountain biking, hiking and the outdoors in general. "Life has been a dream living in southern Colorado and I couldn't be more excited to give back to this community".
Michelle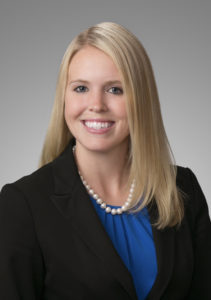 Michelle is a Pueblo native and spent 18 years in Pueblo before moving to Denver for college. After four years at the University of Denver, she moved to Nashville to go to law school at Vanderbilt University. After law school, she accepted a job in Texas practicing oil and gas corporate law.  Michelle and her husband  lived in Houston for three years and loved it but always knew she would eventually move back home. In December 2018, they decided to move back to Colorado and go to work for her dad's car dealership. "We couldn't be happier to be back in Pueblo and are excited to get more involved in the community". A few other things about Michelle, she has three dogs, two cats and a horse.  Michelle and her husband love to be outdoors so we spend most of our time outside with the animals – hiking, riding, etc.
Alexis
Patricia
It's Patricia's belief that Colorado is the most beautiful state of our union. She was born and reared in Colorado. She arrived in Pueblo for college but stayed because she loved the culture and community. She is to a guy with a great sense of humor and she has two children that she adores. She has a bachelor's degree in accounting and a master's degree in nonprofit management. "I have served on many nonprofit boards and am committed to this wonderful community where I live, work and play".
Brittany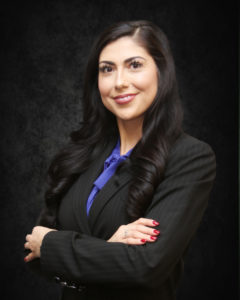 Brittany was born and raised in Pueblo Colorado. She attended Colorado State University Pueblo and is now an alumni and soon to be part of the Hasan School of Business Board. For work, she works as a Management Trainee for Legacy Bank and enjoys the banking industry as she is new to it and learning everyday! For Fun, Brittany likes to rock climb, workout, spend time with my family, and help others anyway she can. "I believe Junior League would be a great opportunity to broaden my horizon and become more involved in our community along with gaining knowledge on how to become a better leader."
Marisa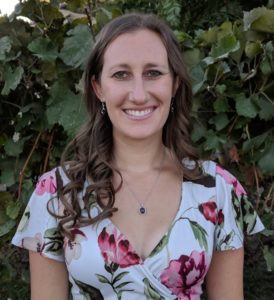 Marisa a Pueblo transplant, having moved here last year from California. She works full time from home as a national and world news editor for MediaNews Group, a newspaper publisher, and is a mom to an inquisitive little boy of 2 years.  She loves volunteering in her community, and was the chair of a city committee back in California, and worked with numerous volunteer groups such as the Active 20-30 Club and Rotary on their projects. She also work with Engineers Without Borders, and last year, traveled to Peru to help install a clean water system for a remote village on a tributary of the Amazon River and to educate the locals on clean water hygiene practice. "I'm also an avid reader and traveler, and am loving exploring my new state!"
Allison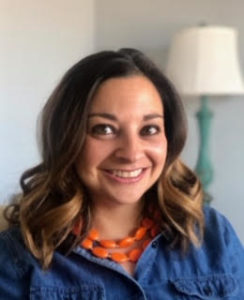 Allison grew up in Pueblo for most of her life. She went to college in Fort Collins and returned to live in Pueblo about 11 years ago. Allison is an occupational therapist and has worked in a mental health setting and currently works in the schools with children. She has worked to start her own business as a professional organizer and also co-own an occupational therapy private practice. "I am looking forward to being a member of Junior League and hope it will provide me with the opportunity to meet new people and to feel more connected to the community. It will also provide me with ways to become more involved and to make a greater impact in general".
Nicole